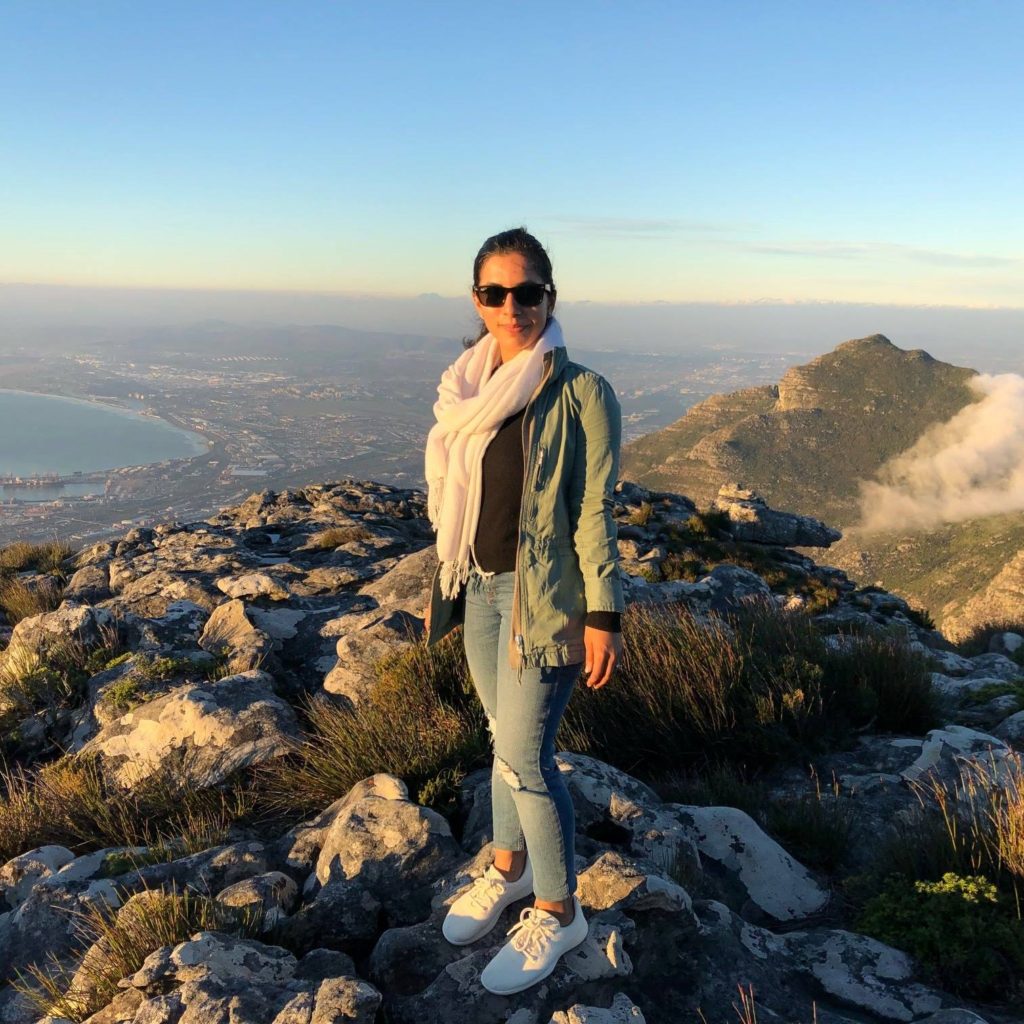 Hello There!
Welcome to Aheli Wanders – a frivolous blog for wandering bookworms & foodies.  Started in 2007 as a study abroad blog, this has evolved into my corner of the internet to share stories, recipes, and food/travel recommendations. The goal is to distract you with some wanderlust, a dash of hunger and a whole lot of love. Enjoy! 
Meet Me
I'm an entrepreneur, graphic designer and activist. I also happened to have an insatiable case of wanderlust. I've never been in the same place for more than 8 months. So far I've traveled to thirty-five countries and what feels like a million restaurants. Though right now you'll find me at home, either rummaging through the fridge or making cha. 
In addition to writing for Aheli Wanders, I'm a CPO for a tech company focused on energy efficiency solutions for Data Centers. When I'm not working or wandering, I love to sip red wine, read murder mysteries, and hang out with my wonderful human/life partner/ hubster- G.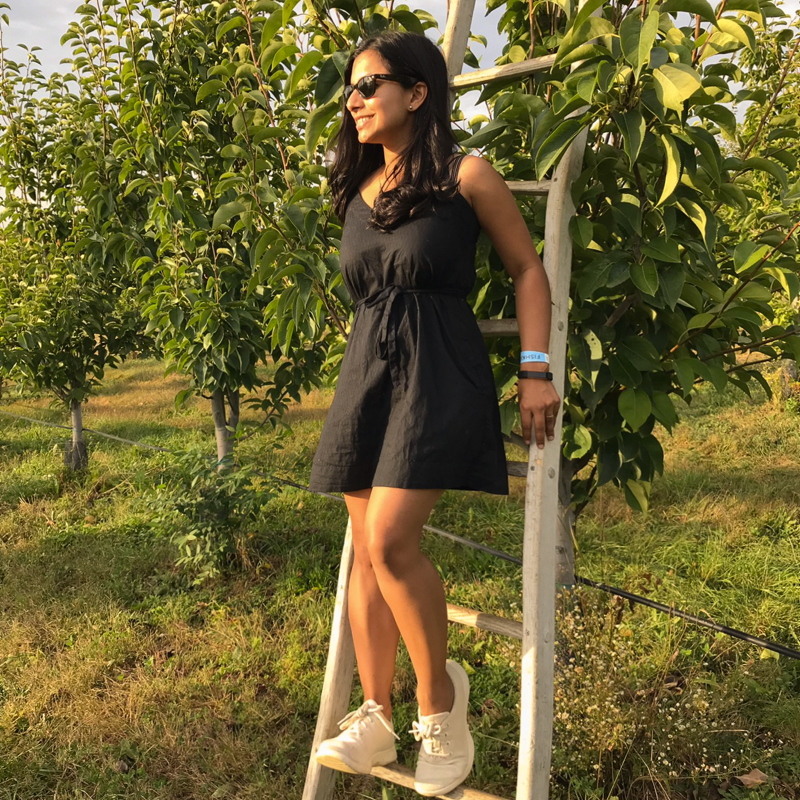 SOME QUICK FAQs
Q: Current Location:
A: Providence, Rhode Island by way of Brooklyn, MA, Edinburgh, Bryn Mawr, Zermatt, Edinburgh and Connecticut.
Q: Favorite Spot:
By fireplace with a good murder mystery and a good cup of tea/scotch…or the middle of a empty dance-floor rocking out to really bad pop music.
Q: Why do you travel so much?:
My parents loved to travel, and since I was the only child, I got dragged along for the ride. I haven't stopped since.
Q: What exactly do you do for work?
My dad and I started a company together. I'd like to think I'm the "Smokey the bear" of preventing data center servers from overheating and data center fires starting. In my previous life, I worked for a UN think tank. This makes me both a #supernerd and an awesome dinner companion.
Q: What has been your favorite place to travel to?
Internationally: Recently, we spent a month in CDMX (Ciudad de Mexico) and it was one of the most incredibly beautiful and relaxing places to be. I could picture living there full-time. That said, South Africa (particularly Durban), Kolkata and Edinburgh will always have a strong place in my heart.
Stateside: New England — duh, and Charleston, SC.
Q: What do you do for fun?
I love to eat. There is something lovely about herding my friends/family into a single space, sharing some delicious food and sharing stories/debating/being ridiculous. Luckily I'm surrounded by people who love to do the same thing.
Q: What is your ideal night?
Rooftop dinner party. Six courses, twelve wine pairings, potluck style with my friends and family. Add a beach and/or lakeview and I'm golden. And maybe a zebra or a llama for some entertainment.
Q: Why write a blog?
I started this blog in early 2007 to document and travels while living abroad in Edinburgh, Scotland. Somehow this morphed into a pseudo "travel slash lifestyle slash I took photos of foods and shiny objects before #instagram hash tags became cool and I'm not sure what to do with them" blog.
Q: Where exactly have you traveled?
For the record, I have lived (for more than 3 months continuously) in the Scotland, Switzerland, and the US. I also go to India every year, so that has to count for something…beside frequent flier miles.
Africa: South Africa, Swaziland
Asia: Japan, Maldives, India, Singapore, Russia, Thailand
Europe: Austria, Belgium, Catalonia, Croatia, England, France, Germany, Ireland, Italy, Northern Ireland, Netherlands, Scotland, Spain, Switzerland, Turkey, Wales
North America: Bahamas, Barbados, Canada, Dominican Republic, Mexico, United States
South America: Brazil, Paraguay, Columbia, Peru
Other: New Zealand