So yes, it's been a very long time. After the start of the George Floyd | #BLM protests in May, I really had to re-evaluate why write this blog when I could be putting my energy and extra time into doing something truly meaningful.
In the beginning that meant re-committing to the basics – reading a lot of anti-racism literature (written by BIPOCs) and donating to / buying from exclusively black-run organizations. I've flip-flopped between sharing exactly what I did, read and donated to, but at the end of the day I feel like I should spend more time doing than proving. I have linked to some resources and organizations that I truly love… and the most likely I will eventually write down something because what is a blog if not a millennial equivalent of journaling.
The real reason I wanted to return to the blog is the upcoming Nov. 3rd election in the US.
2020 has been one heck of a dumpster-fire. 1.4 million have died from Covid, murder hornets became a thing, and I've recently learned that whale tails are coming back. Major sigh. When things seem bad (and they are baaaad), it's easy to feel hopeless and powerless. I think the only thing we can do is concentrate on what we can actually do. I thought I'd put together a post to help remind you that there are SMALL things you can do from the comforts and safety of home.
Just a Couple of Things to Do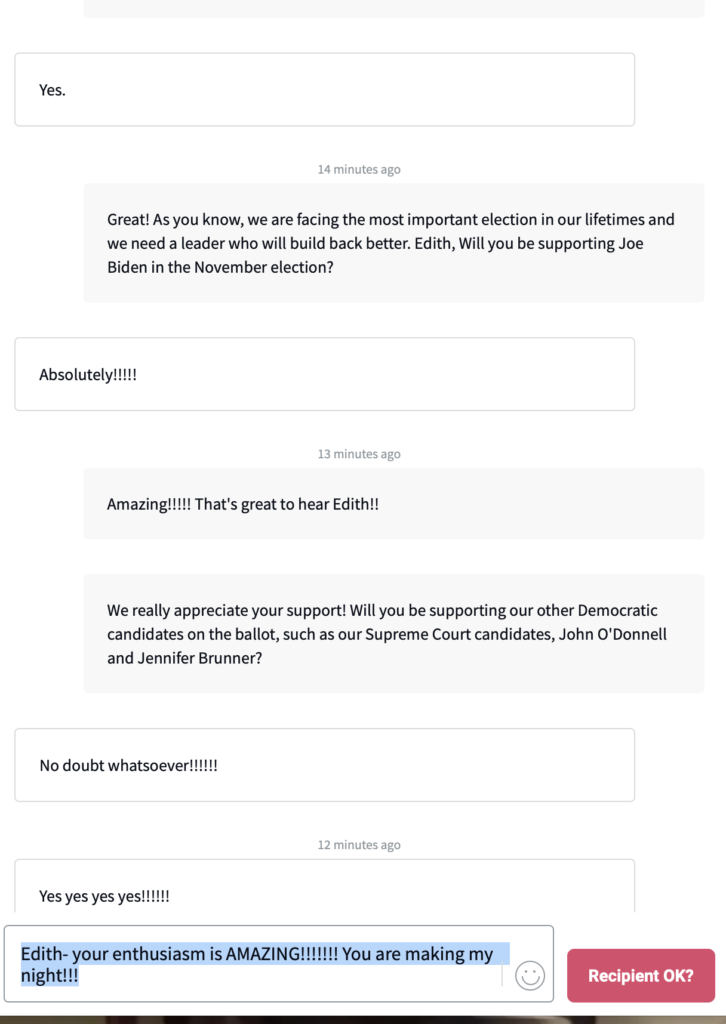 Whether this is your first election or your fiftieth, I think the best and easiest place to start is by checking your registration status. You can check here: https://www.nass.org/can-I-vote/voter-registration-status
2. Make a Voting Plan & Vote Early If Possible//
This year, more than ever, it's CRUCIAL to have a voting plan. While it is completely safe to vote by mail or drop-in ballot box (anyone who says otherwise probably does not want your vote to count), there will probably be a record number of mail-in votes this year. This means it will take LONGER to count all the votes and we may not know who the president-elect is until mid-to-late November.
If it is possible, PLEASE VOTE EARLY!
I will personally be voting early and in person because my state allows it. You can check if your state offers early voting here: https://www.vote.org/early-voting-calendar
3. Look at Your Ballot AHEAD of Time//
Have you ever gone into the ballot box, checked off your choice for President or Senator, and then started reading the rest of the names and gone "Oh SH**T." Yeah, me neither.
Seriously though, one the biggest advantages about voting by mail (or by drop off box) is that you have more time with your ballot; to research candidates and think through ballot measures.
Side Note: I need to preach for a moment. Local elections are probably the most important elections you can vote on. More likely than not, it's your town reps that make decisions on how much you pay in taxes or whether your drive home will be smooth or an obstacle courses of potholes. I don't always follow my advice (sigh), but I still think it's important to include.
4. Write letters to Swing State Voters through Voter Forward //
This has been my absolute favorite activity. You get to adopt "swing state voters" and write heart felt letters to them asking them to vote! It's non-partisan, and reaches out to historically underrepresented demographics. The numbers don't lie- in a randomized control trial during the Alabama 2017 Senator election, the voter turnout amongst letter recipients was 3.9 percentage points higher than in the control group!
It is super easy. Just sign up at votefwd.org and adopt 5 or 20 voters at a time. Vote Forward will give you pre-typed letters (with room to add a personal message) and the addresses for the voters. You can repeat the process as many times as possible. I'm currently on letter 83.
If you are already signed up and need some inspiration: I vote in every election because I believe that every vote counts and elections are decided by the people that SHOW UP! A lot of people are hurting right now, and want to use my vote to help my friends and neighbors.
5. Text Bank for Biden/Harris //
Since door to door knocking is out this year, I wanted another way to help reach undecided voters. Phone banking is out, because I would rather walk through a pile of legos than pick up a phone and talk to a stranger. My very inspiring friend @jerseejess mentioned that she had been text banking for Biden. I immediately googled "Text Banking Biden" and somehow ended up connecting to the OHIO Stark County Dems.
Full disclosure: I think everyone is going to have a different experience text banking. My friend @Monika attended a 45 minute training session and then had to take a quiz. I, on the other hand, watched a 10 minute zoom training session, waited through 20 minutes of chaos while very nice (and very overworked) volunteers tried to assign voters to about 250 different people at once. But within 40 minutes, I will reaching out and having (mostly) lovely conversations with Dems on their early voting plans. Each text bank is different. My first text bank was mostly MAGA supporters rudely insulting me and Biden. My latest text bank was 95% enthusiastic Biden supporters. My first text bank was chaos, the latest text bank was smooth as silk. I write all of this because I've found text banking to be an effective way to get out of the New England/ NYC bubble and interact with real-live voters. The rush of volunteering and doing something when the world is crumbling around you is sensational. I recommend it with the twist that you should be patient and don't expect everything to run smoothly. (You can always write letters instead).
So that is it for now.
I would love to know how you are staying sane and getting ready for the Nov 3 election.
– Aheli
Resources:
I don't want to completely leave you hanging. There are a number of black-lead organizations that have put together entire syllabi on becoming more anti-racist. I personally have really loved:
Project Home's Justice in June // You can select from 10 min/day, 20 min/day or 45 min/day on how to become an active ally of the black community.
The Okra Project // I've personally donated to this organization multiple times throughout the Pandemic. This collective brings cooked, healthy and culturally specific meals and resources to Black Trans People.
Fuel the People // This is an incredible organization where people can donate or volunteer to get food to protestors.
Quick Fact on Voter Fraud
The Brennan Center for Justice ( a bipartisan law and public policy institute) ranked the risk of ballot fraud from the 2017 election at 0.0004% to 0.0009%.