One of the few upsides of my quarantine is that I'm trying to take at least five minutes a day to explore different art pieces. Back in the day, I was a major #artnerd, but that passion faded to the background in recent years. I thought I'd put together an evolving list of my favorite art finds. Here is my starting list. I hope you enjoy.
Individual Pieces
Painted in 1432 by the Van Eyck brothers, this is perhaps one of the most famous altarpieces in the world. In this virtual tour breaks down the piece panel by panel. Fun fact: this is one of the most stolen pieces of all time. Napoleon stole it, Calvinists tried to burn it, the Nazis tried to "own it", and one panel has never been recovered.
You may have missed your chance to walk on water, or Christo and Jeanne-Claude's art installation in Lake Iseo. Bit's estimated that 1.5 million art lovers did. Now you can explore this "temporary" piece.
A Closer Look at Claude Monet's "The Water-Lily Pond"
The coolest thing about technology is it literally can show use things we cannot see. Zoom into the dramatic lines and colors of Monet's most favorite inspiration- the iconic water lily pond. (1 minute)
I've been obsessing about Kahlo's life a lot recently. She is one of the most iconic feminist artists. Her bright colors and vivid expressions are just something. I was super
Museums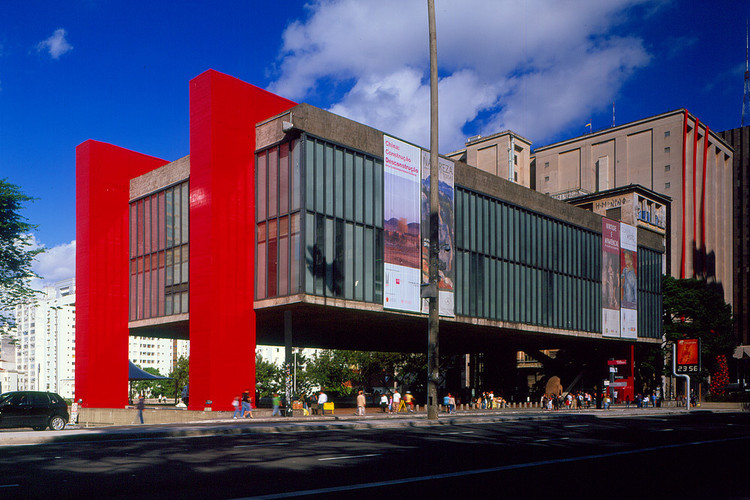 Musée d'Orsay, Paris
This is one of my favorite museums in the world. Formerly a train station, this gallery houses thousands of Impressionist art from Monet, Cézanne, and Gauguin.
Museum of Broken Relationships, Zagreb and Los Angeles
This is one of the more unusual museums with voyeuristic archive of ex-lovers' relics. Each item on display is from the donor's ex, and the stories behind them range from uplifting to heartbreaking.
Picasso Museum, Barcelona
As well as a vast online catalogue of Pablo's best bits, this temple to all things Picasso offers a 360-degree tour of some of the best-preserved Medieval architecture in Barcelona. When you're done snooping around the building, check out their Twitter hashtag #MuseuPicassoVirtual to break up your newsfeed with daily doses of art.
Rijksmuseum,Amsterdam
Over in the Netherlands, the Rijksmuseum is an oasis of classical Dutch art, Asian artefacts and 17th-century silver and porcelain. The Rijksmuseum has done a fantastic job digitizing of the most famous pieces 'The Night Watch." The interactive tour has an excellent introduction to the "master of shade", Rembrandt.
National Museum of Modern and Contemporary Art, Seoul
One of Korea's popular museums can be accessed from anywhere around the world. Google's virtual tour takes you through six floors of Contemporary art from Korea and all over the globe. I personally recommend the Park Hyun-ki exhibition that explores 90s video art.
Van Gogh Museum, Amsterdam
Anyone who is a fan of this tragic, ingenious painter can see his works up close (or, almost up close) by virtually visiting this museum – the largest collection of artworks by Vincent van Gogh, including over 200 paintings, 500 drawings, and over 750 personal letters.
Uffizi Gallery , Florence
This less well-known gallery houses the art collection of one of Florence, Italy's most famous families, the de'Medicis. The building was designed by Giorgio Vasari in 1560 specifically for Cosimo I de'Medici, but anyone can wander its halls from anywhere in the world.
The Museu de Arte de São Paulo is a non-profit and Brazil's first modern museum. Artworks placed on clear perspex frames make it seem like the artwork is hovering in midair. Take a virtual tour to experience the wondrous display for yourself. I really enjoyed the Histories of madness: the drawings of Juquery exhibition.
Perhaps the most famous US museum, and certainly one of the largest. Check out the tours of the Great Hall, the Temple of Dendur, and the Arms and Armour galleries.
The Guggenheim, New York
This famous American art museum features two online exhibits through Google. The first is an exhibit of American fashion from 1740 to 1895, including many renderings of clothes from the colonial and Revolutionary eras. The second is a collection of works from Dutch Baroque painter Johannes Vermeer.
The Louvre, Paris
the Louvre Museum is the world's largest art and antiques museum, holding world-famous pieces such as the Mona Lisa or the Victory of Samothrace. I personally find the Louvre to be too big – and a in-person visit gets limited to the most famous (read: instagrammable) pieces of art. Online you can take your time. They currently have four exhibitions online.
National Museum of Anthropology, Mexico City
Built in 1964, this museum is dedicated to the archaeology and history of Mexico's pre-Hispanic heritage. There are 23 exhibit rooms filled with ancient artifacts, including some from the Mayan civilization.
Getty Museum, Los Angeles
European artworks from as far back as the 8th Century can be found in this California art museum. Take a Street View tour to discover a huge collection of paintings, drawings, sculptures, manuscripts, and photographs.
Pergamon Museum, Berlin
As one of Germany's largest museums, Pergamon has a lot to offer – even if you can't physically be there. This historical museum is home to plenty of ancient artifacts including the Ishtar Gate of Babylon and, of course, the Pergamon Altar.
Some more:
National Gallery of Art, Washington D.C.
National Portrait Gallery, Washington D.C.
National Gallery, London