On Wednesday, May 20, 2020, Cyclone Amphan hit the Bay of Bengal, with ferocious winds up to 115 mph (185 km/hr) and waves as high as 15 ft, leaving 84 dead and thousands homeless. The devastation of this storm is compounded by the fact that both West Bengal and Bangladesh are under strict Coronavirus social distancing rules. Amphan is considered one of the most dangerous storms in recent memory, wiping out bridges, crushing buses, electric lines, flooding homes, and forcing many to live without power or shelter.
Yet, Amphan has received comparatively little international coverage. When I opened up my news browsers on Thursday morning, only the BBC mentioned Amphan above the scroll down-bar, the modern day equivalent to "above the fold." After a day of exchanging Whatsapp texts with family members in Kolkata, and then going through the agonizing game of "will the cellphone battery last long enough," you can't feel let down when an event so personally important is overlooked.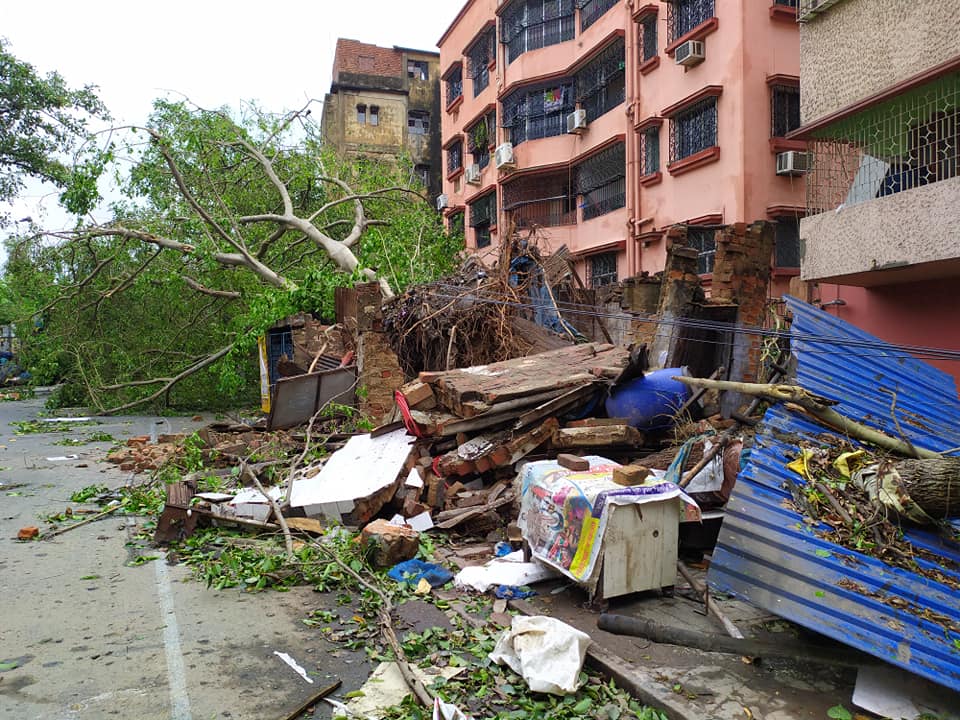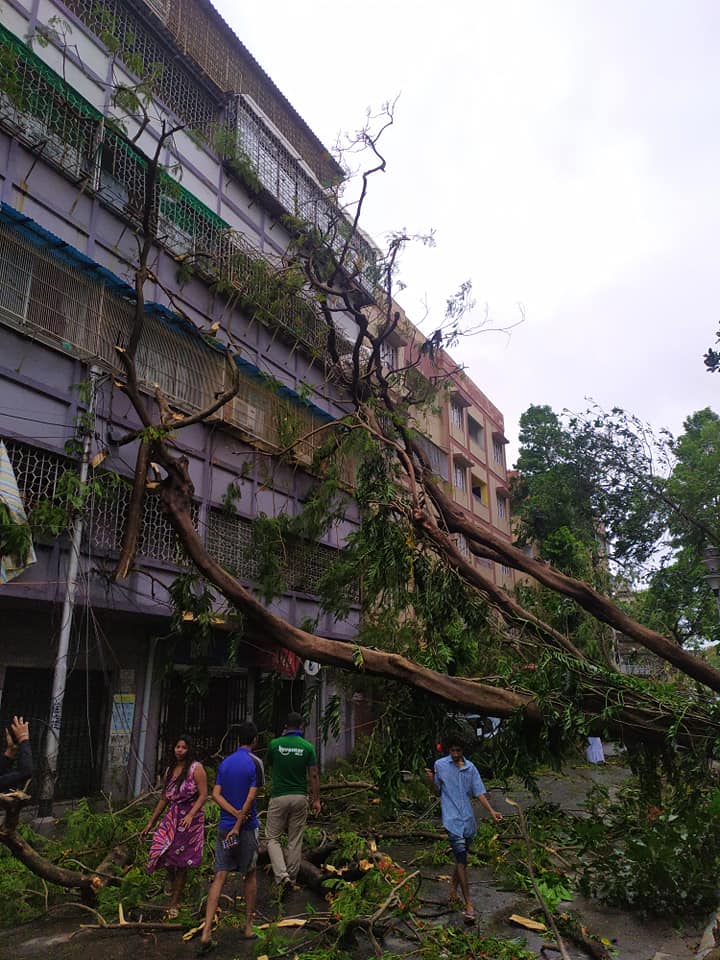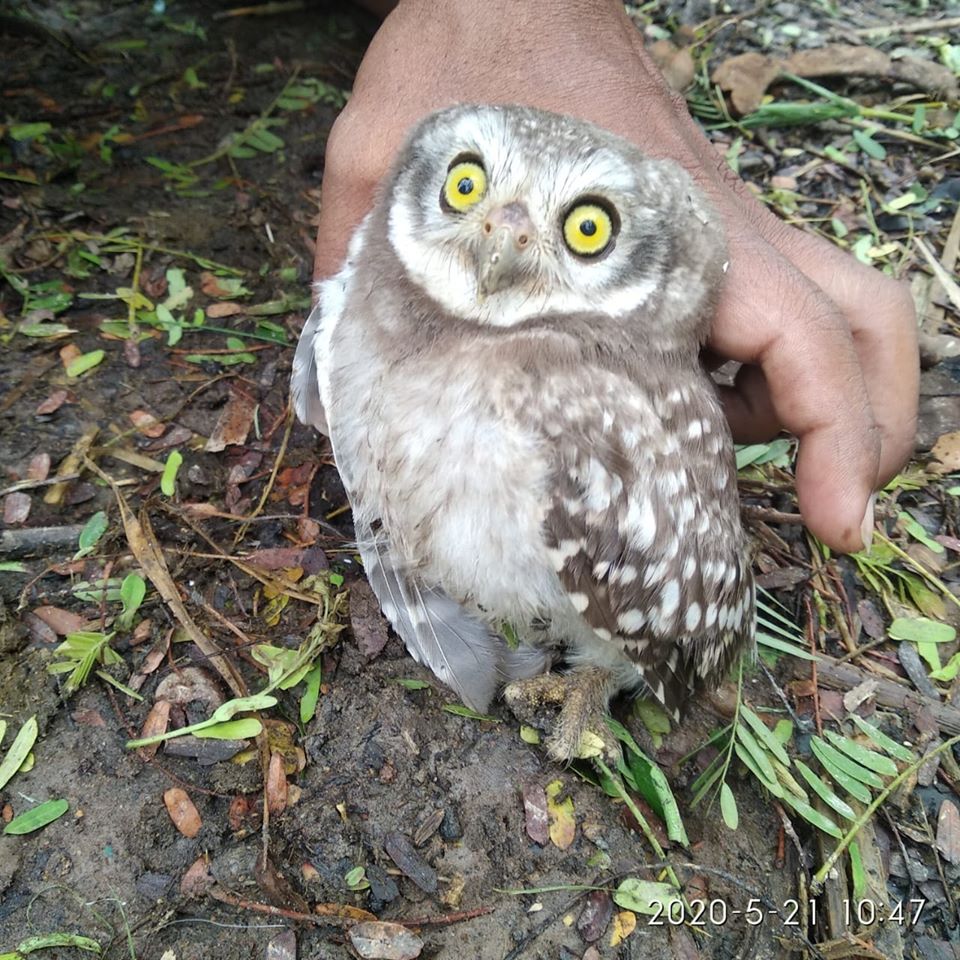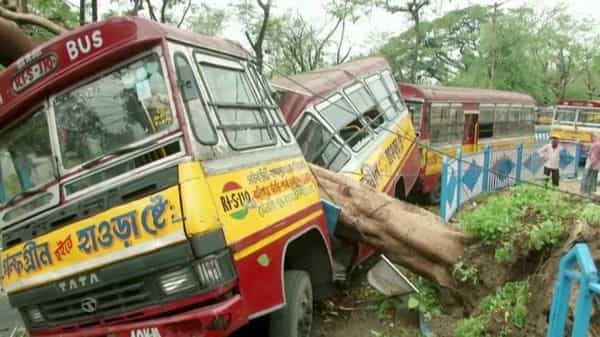 My own family has shared their stories; about being terrified as the winds beat down on their houses, worrying whether the cement buildings would be strong enough to protect them. Family members have shared photos and videos on waters flooding their apartments, battling displaced mice, and trying to salvage spoiled food. Trees have knocked down power lines & windows. Our own apartment broken by a local coconut tree. And yet, our family & friends are extraordinarily lucky. Everyone is alive. Most have their power back. This is not the reality for so many through West Bengal and Bangladesh.
We will not know the full extent of the damages anytime soon, and the long term impact is unfathomable. West Bengal and Bangladesh have to continue addressing the coronavirus pandemic, while also recovering from Cyclone Amphan. We know that the storm surge has wiped out crops, and that the salty sea water will make is nearly impossible to grow crops next year. Entire mangrove forests in the Sundarbans are severely damaged, upending the ecological foundation for wildlife, and eliminating the natural barriers along these coastal villages.
The devastation of a cyclone, or any natural disaster, is terrible, but during a pandemic the travesty is magnified. We are about to start a season of cyclones, hurricanes and other natural disasters, that have been exacerbated by climate change. I worry that as the summer continues similar crises will emerge. Unfortunately, we tend to focus on the devastation of the global north, and give to charitable organizations with larger marketing budgets. Please consider looking beyond your direct community, and support local non-profits and grassroots organizations that are in greater need of funds. If you cannot donate, the power of knowledge sharing is invaluable.
I personally donated to Ramakrishna Mission and Mukti. Both organizations have been actively working in West Bengal before the cyclone, and already have an effective way to get help to those in need. If you cannot donate, please try to share news about the Amphan, by posts, re-shares or using the these #savebengal #helpbengal.
How to Donate for Amphan Relief
A quick note: You may notice that I have not included major international charities, like the Red Cross or Salvation Army. I prefer to support smaller, local organizations that are typically more established on the ground and more effective in delivering to those in need. Unfortunately, these organizations often don't have the time or budget to "market" or make it easy to donate. I have elected to share non-profits that I, or immediate family members, have donated to. This list unfortunately focuses exclusively on West Bengal relief. If you have recommendations for Bangladesh based organizations, please share. **Thanks to my friend Rohini, we now have some Bangladesh-specific organizations and fundraisers***
I'm starting a google spreadsheet here. Please feel free to add to it or share it around.
This is the first charity that I donated to. Ramakrishna Mission does extensive educational and philanthropic work throughout India (and the world)
Background
Ramakrishna Mission was founded in 1897, by Swami Vivekanda, as a way to spread the teachings of Vedanta and improve the social conditions of Indian people, irrespective of caste, creed or color. While a deeply religious organization, Ramakrishna Mission does not proselytize, or attempt to convert individuals to specific religion. Instead, the Mission respects and celebrates all religions and encourages a spiritual understanding that transcends any one religion, culture, nation, or race. The Mission is a humanitarian organization that carries out medical, relief and education relief programs.
Donation Link: https://donations.belurmath.org
This is the other organization that I donated to. Mukti has 8,000 volunteers working in the Sundarbans and 24 Parganas, the worst affected areas – and is aiming to provide support for 30,000 families. MUKTI has an established history (and method) to truly help the underserved. Their vision is to "engage the largest number of volunteers to create grassroots level socio-economic development organization that contributes in sustainable development of people in need."
Donation Link: https://muktiweb.org/product/donate-amphan
Kolkata Foundation creates a systematic, synchronized way to give money to local grassroots non-profits in Kolkata. 100% of the money goes to other NGOs (and the trustees pay for all the administrative costs).
Donation Link: https://kolkatafoundation.org/donation-form/
GiveIndia is the largest giving platform. They distribute funds to more than 1200+ nonprofits.
Donation Link: https://fundraisers.giveindia.org/campaigns/help-us-provide-aid-to-families-facing-devastating-loss-due-to-cyclone-amphan
This is a well-organized student group from Jadavpur University that has been distributing cooked food, medicines, masks, rations, sanitizers during the lockdown. The University itself has been a place of resistance and assistance for those in need. Their mission: An initiative by students, research scholars, and alumni of Jadavpur University to perpetuate the historical legacy of humanity in the distressing times of a global pandemic. JC currently doesn't have a direct donation link, true grassroots, so you can Google Pay or directly pay via PayPal.
How to Donate: Locals
Name : Sourav Sahoo
AXIS BANK,New Garia Branch
A/C No – 917010064719427
IFSC – UTIB0001482
For G-pay : 9051712203/8335809029
How to Donate: International
Dattatreya Ghosh
GPay: 7044282200
A/c Name: Dattatreya Ghosh
Bank: United Bank of India
A/c No: 1517010040576
Branch: Jadavpur Vidyapith
IFSC : UTBI0JDVF51
From their Facebook page: "Footsteps has successfully distributed fertilizers and flood resistant crop seeds to several farmers in Kushtia. Many helpless farmers have been affected by cyclone Amphan as it destroyed miles of cultivable lands. Our initiative will help them to restore their livelihood as well as prevent predicted food supply shortage in future. We are planning to reach more unfortunate farmers in areas like Khulna and Satkhira. As Amphan leaves us with immeasurable damage to the shelters of thousands of families, we certainly cannot ignore its vast effect on our agricultural industry. Almost 2 lakh of cultivating fields have been severely damaged due to the outrageous storm, millions of trees have been uprooted. Our immediate response to these damages can accelerate the process of recovery."
How to Donate:
bKash: +8801832392659 (Personal)
[[Please mention 'cyclone recover' in the reference]]
Bank transfer:
BRAC Bank Gulshan Avenue Branch
Footsteps Foundation
Account number: 1501202933961001
Green Planet Club
From their Facebook page: "Green Planet Club, IUB along with the Dept of Environmental Science and Management, IUB makes urgent appeal to help Cyclone Amphan Victims in Shyamnagar, Satkhira. Cash support will be provided to families who are now taking shelter in a local hotel and their livelihoods are completely devastated. Please come forward and send your donations to the given numbers. Your contribution will bring smiles on their faces."
How to Donate: bKash: +88 01747055542, +8801405594028
From their Facebook page: Environmental, Climate Change and Humanitarian Action Group (gcrBD) and Resource Co-ordination Network Bangladesh (RCNB) are helping local NGO Uttaran- A Social Development Organization to send kits to 1000 households as per the SOS forms received. The kit contains basic hygiene products, dry food and medication. Each individual kit costs only BDT 683 which is roughly USD$8 and CAD$11.
How to Donate: https://www.gofundme.com/f/covid19-medical-equipment-to-doctors-in-bangladesh?fbclid=IwAR05i-KujLbSiaC_F4fUoEVjmZMFHyNf0PmFD_QmI-lDlRDhgPmnacPK_vs
Some Social Links to Share