Well it's been a month. I have never been so simultaneously exhausted and happy. For some reason, THIS was the month where things just started to happen. For every part of my life.
We hit some major break throughs at Purkay Labs. We put in a successful bid for an energy efficiency project, which was accepted and processed within 20 days (a record for the infamously slow moving Data Center Industry). We made serious moves expand into a new market — the "growing" / agriculture business — to help legal cannabis growers optimize their plant growing process and reduce their high energy consumption. Apparently weed growers and data centers are in a competition for who can use the most electricity possible (like a small town's worth to power a small warehouse). This is something I've been working on for the last three years, so to see us begin to actively expand was just a dream come true.
Another project that I helped start — International Data Center Day — celebrated it's three year mark. I got to celebrate by moderating a session for middle schoolers to help them understand how Data Centers make it possible to do remote learning, share instagrams etc. I get SUCH a rush when I get to speak to people about a topic that I can about. While the Data Center Industry has a lot of pros and cons, it is an incredibly important industry that doesn't get a lot of recognition.
March was also the month that G and I made some major moves on our real estate business, Bright Spaces Group. In February, we took a chance ** and signed up for a mentoring program with this INCREDIBLE real estate investor, Palak Shah. While I initially expressed a little concern, okay who am I fooling, a LOT of concern about getting into real estate. I mean, we've all heard the stories of people losing all their money, their homes, their pets. And honestly, I'm still trying to overcome the stereotype that investing in real estate is some weird, capitalistic, soulless endeavor. I mean, my experiences with NY landlords, were… super fun.
Palak was the first person I heard talk about balancing profitability and social impact, about using real estate as a way to truly provide safe, nice, and affordable housing for people that need it. To invest in real estate as a way of empowering communities. She also is a type-A obsessive, who eschews "gurus" and "get rich quick schemes" — which I can relate to. So now, G and I meet every Thursday with a group of 10 people to master a particular REI strategy– called the supercharge BRRRR strategy. Our goal is to buy at least one, if not two or three, properties in the next nine months. Just writing that down made me both excited and nauseous.
Beside our mentoring program, we also had some cool land lording wins. We drafted our first lease renewal for our tenants :), went to city hall to apply for a tax exemption, went to the public works department to get new lids for our tenant's trash cans, fixed a fence, interviewed 5 different accountants, and starting an accounting course. (I think there is more, but I honestly can't remember). Also, we have become SUPER domestic by focusing on some yard maintenance. Yes, we have become those people. We planted grass seeds and basically wake up every morning to see if anything has sprouted. Our trips to Lowes, which were previously marked by endless painting supplies, are now exclusively focused on the Garden section.
And because work isn't the only thing in my life — though I do really feel like I have a day job and a night/weekend job/hobby — this is the first month that I have gotten to do some in-person (though socially distant) socially. I can't describe how truly life changing it is to actually physically SEE friends and not just on a zoom call. That dopamine hit is just…something. If I can say anything positive about the last year, it's that I have developed a new sense of appreciation for these most basic of human foundations. A very weird, but very me, accomplishment is that I've had three LONG phone calls this month. Anyone who knows me, knows that I hate the phone. Why have an efficient five minute phone call when you can spend 3 days texting back and forth, am I right? I'm not sure why, but I have always hated talking on the phone. Not being able to see a person's body language or responses is AGONIZING. Yet, this month, I have had some length, soul affirming phone calls with relatives and friends. It was wonderful and still probably going to be exceptional moments in my life.
Anyway, that was my brain dump.
Stay warm,
Aheli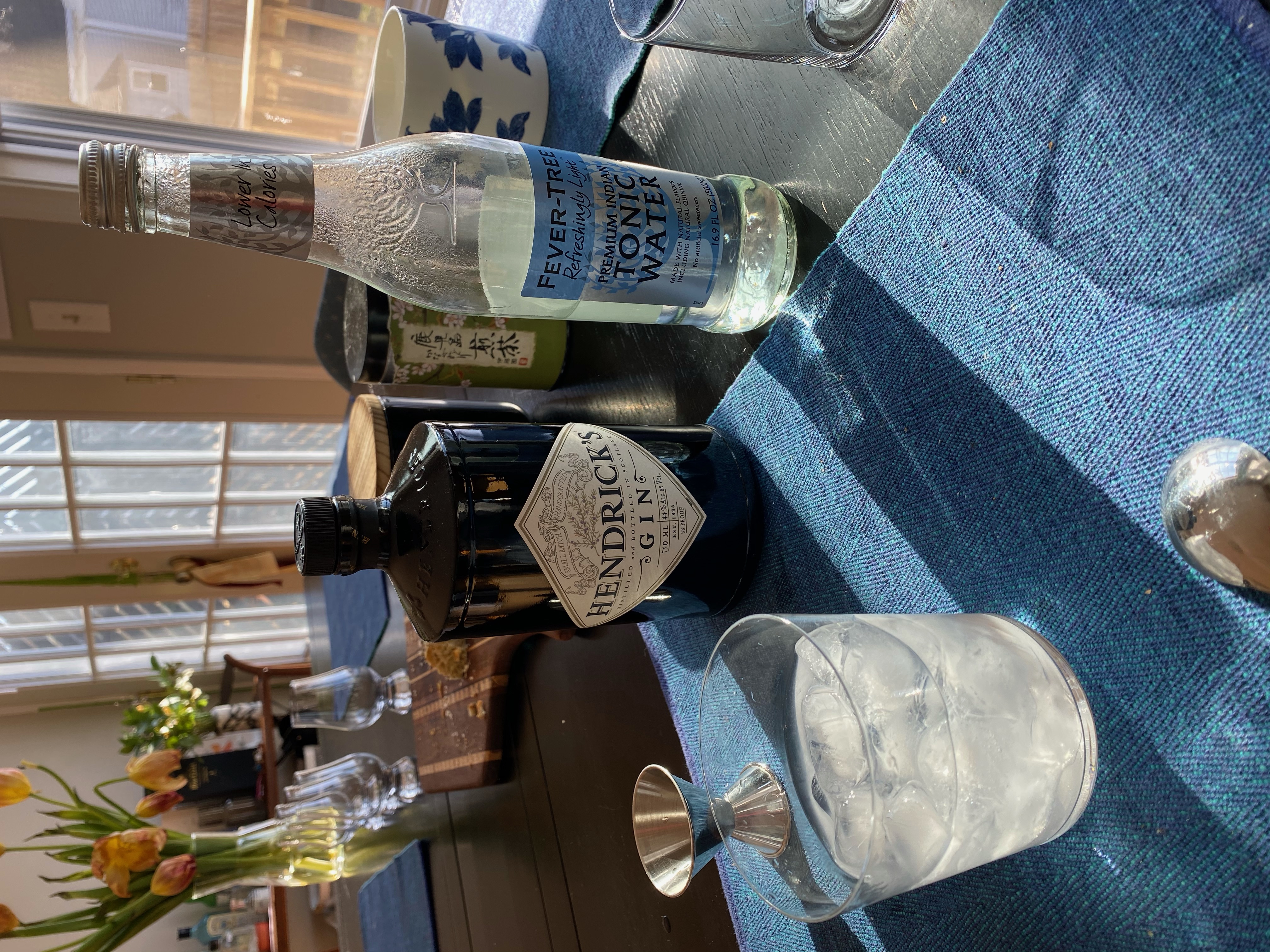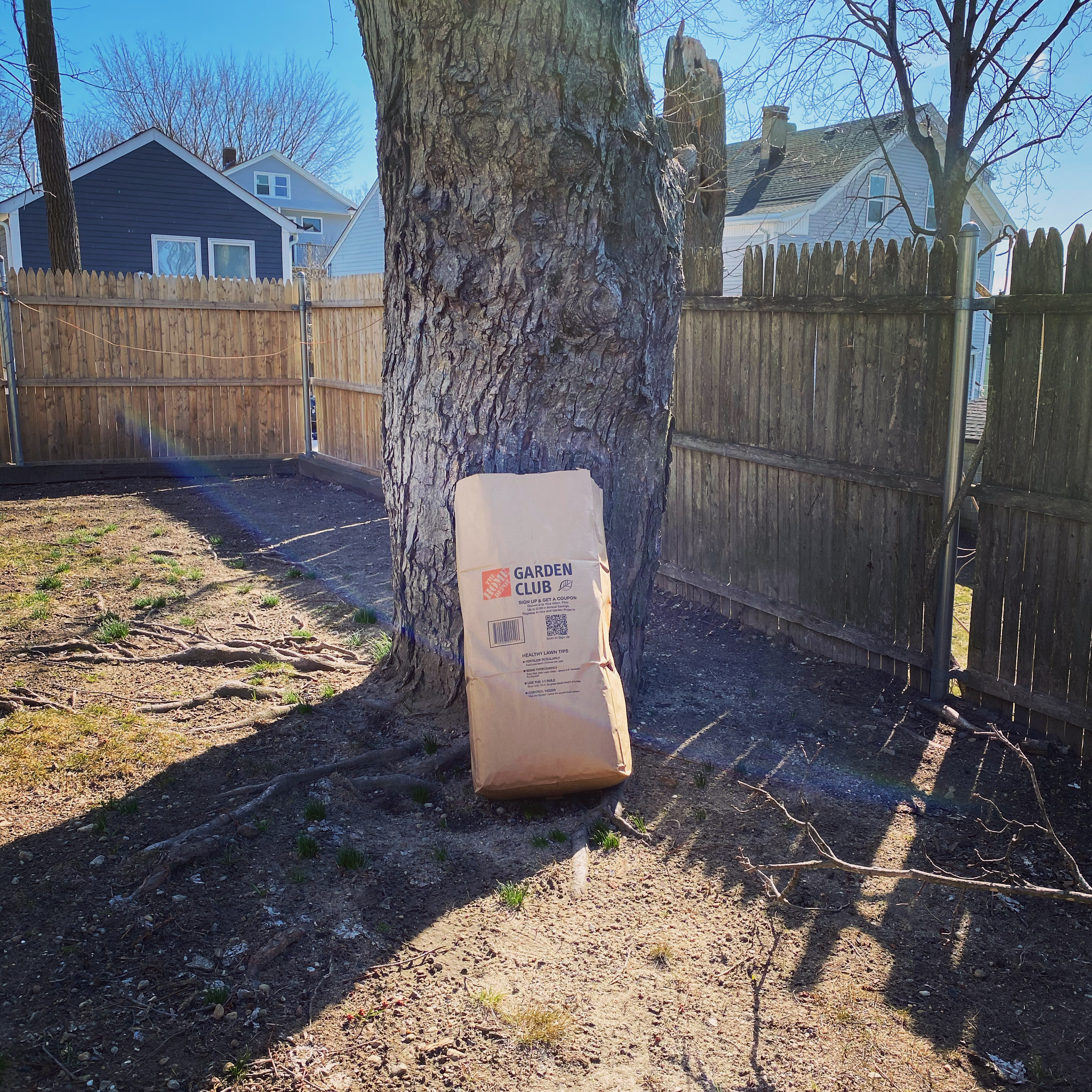 Drinking
There is something about the
Renovating
Our lawn. That's right. We are officially those people. Waking up early to water our grass seeds. Watching every day for signs of growth.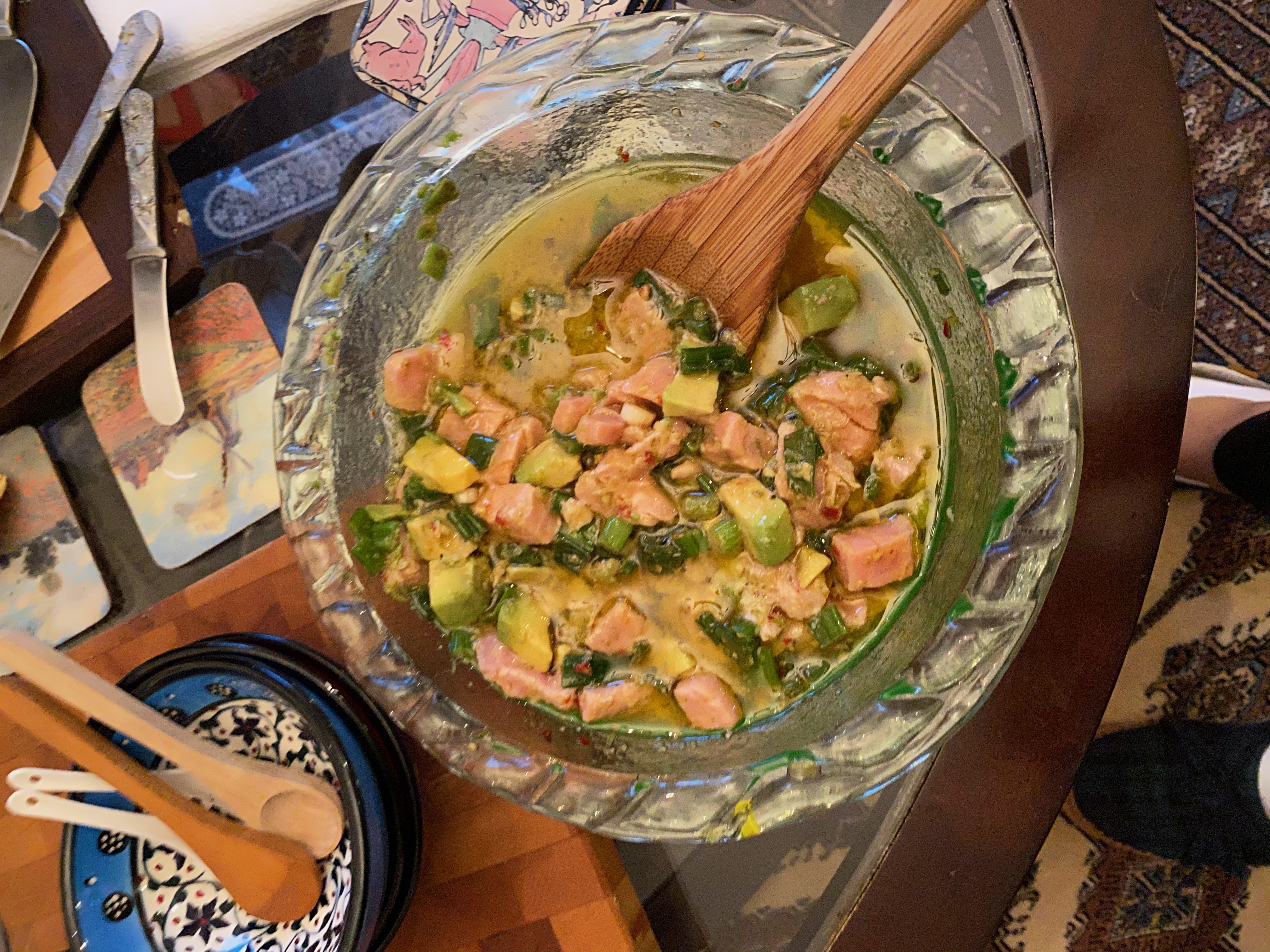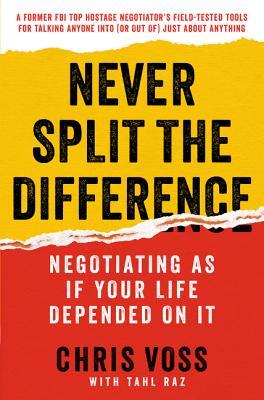 Craving
For my dad's birthday, my mom made her extra special tuna tartare recipe. Her secret- freshly squeezed limes and LOTS of them.
Recommending
I've being doing a lot of small business and leadership training lately – both for Purkay Labs (my day job) and for Bright Spaces (my night and weekend job). This book should be required reading- whether you work in an office or classroom; basically have any human interaction — this book will break down the effective way to negotiate.
---
Life Lately // March 2021
Currently Eating: Fresh linguine with shrimp in a garlic butter sauce and sautéd spinach (legit the best 10 minute meal)
Currently Drinking: Hendrick's G&T to celebrate the arrival of spring.
Currently Craving: Galouti kebab from Rasoi
Currently Reading: The Office of Historical Corrections by Danielle Evans
Currently Recommending: Never Split the Difference by Chris Voss

Currently Watching: La Casa De Papel

Currently Renovating: Our Lawn

Currently Beautifying with: Ground Oatmeal Masks
Currently Podcastin' to: Bigger Pockets
Currently Streaming: Masterclass with Chris Voss

Currently Sweating to: Yard work


Check out the posts from the month:
---
About Life Lately
Welcome to my monthly "Life Lately" reflections, where I chronicle things did/ate/drink and liked. I've never been much for diaries (short attention span!), but I do really love looking back on these monthly lists. I hope you do too!
Links to the other Life Lately posts January 2021 // December 2020 // November 2020 // April 2020 //