A couple of weeks, two of my college friends came over for a cookie making party. Given I hadn't seen them in a couple of years, I wanted to find an easy recipe that could be made and not ruined while we, inevitably, got distracted by old college stories.  Enter the thumb print cookie.
This is the perfect cookie recipe. Easy. Yummy. Not to Sweet. Not too bland. It's the ideal 'make for any occasion', melt-in-your mouth cookie. Seriously, I've made it three times in two weeks! I hope you enjoy.
Cheers, A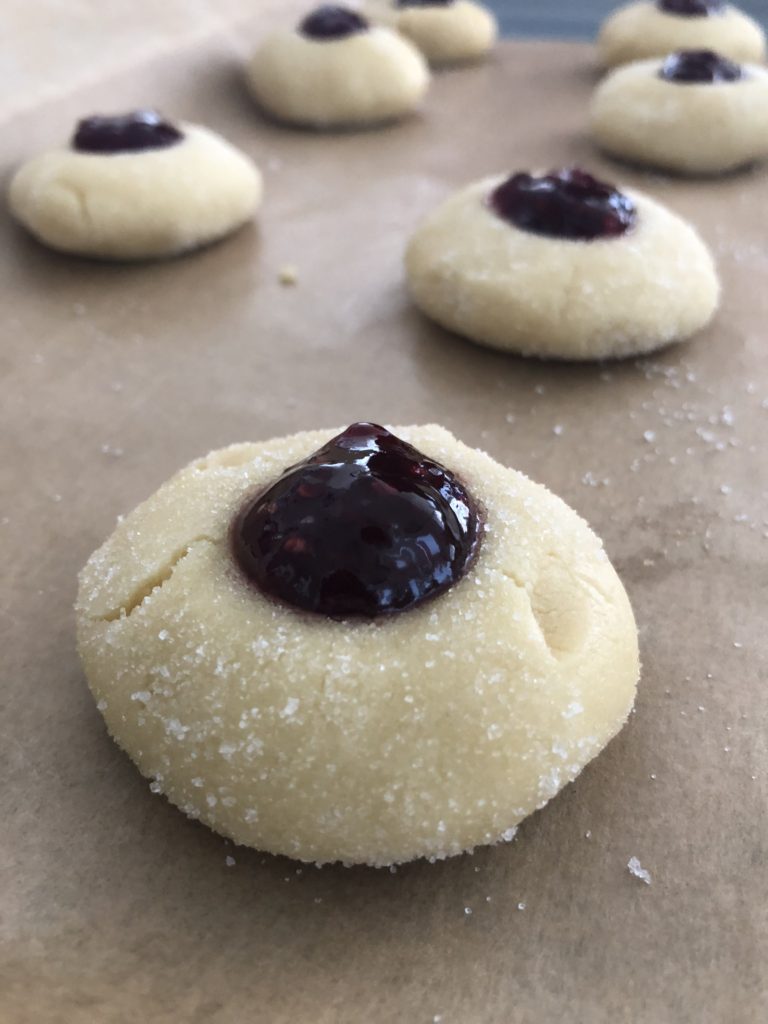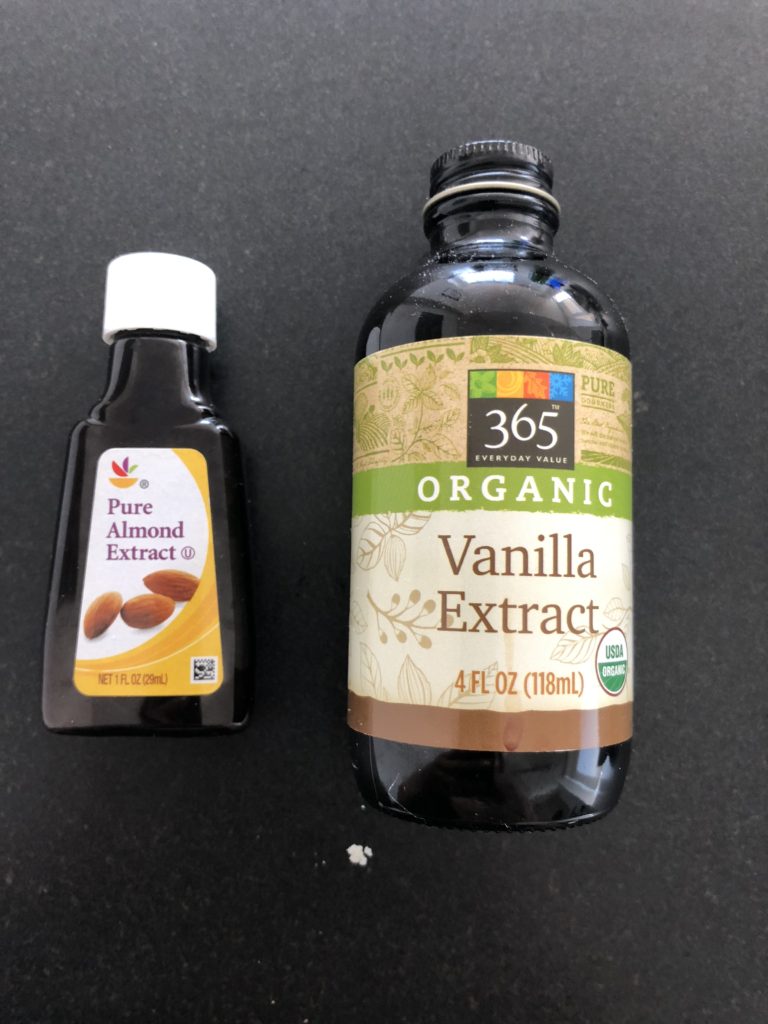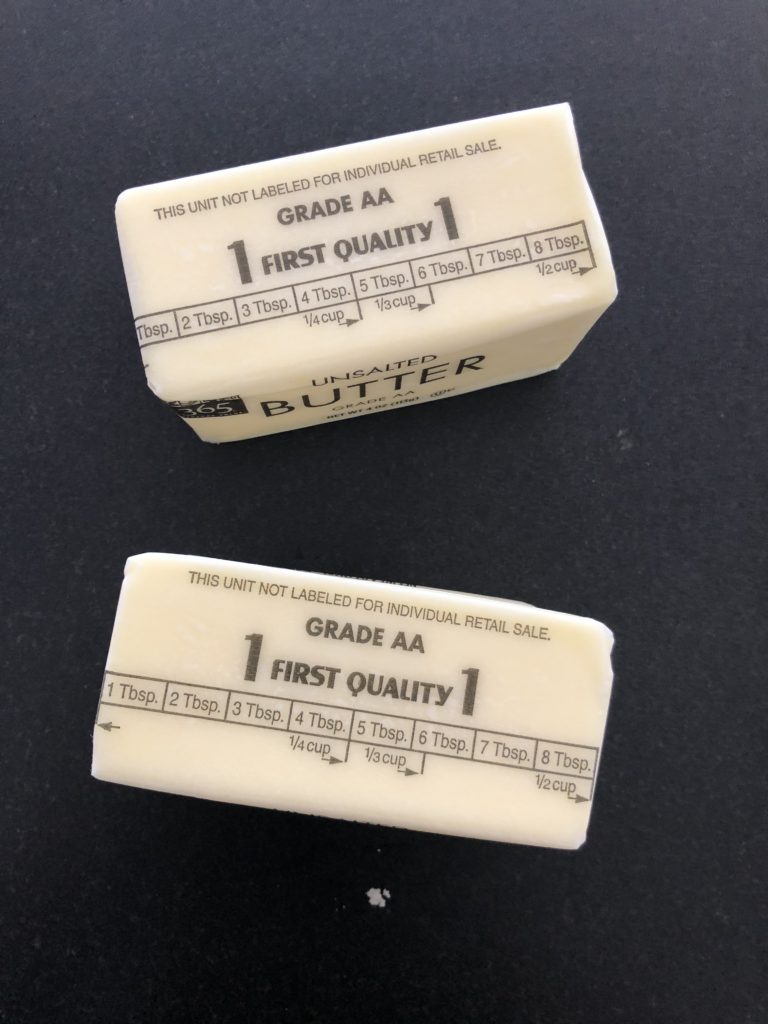 \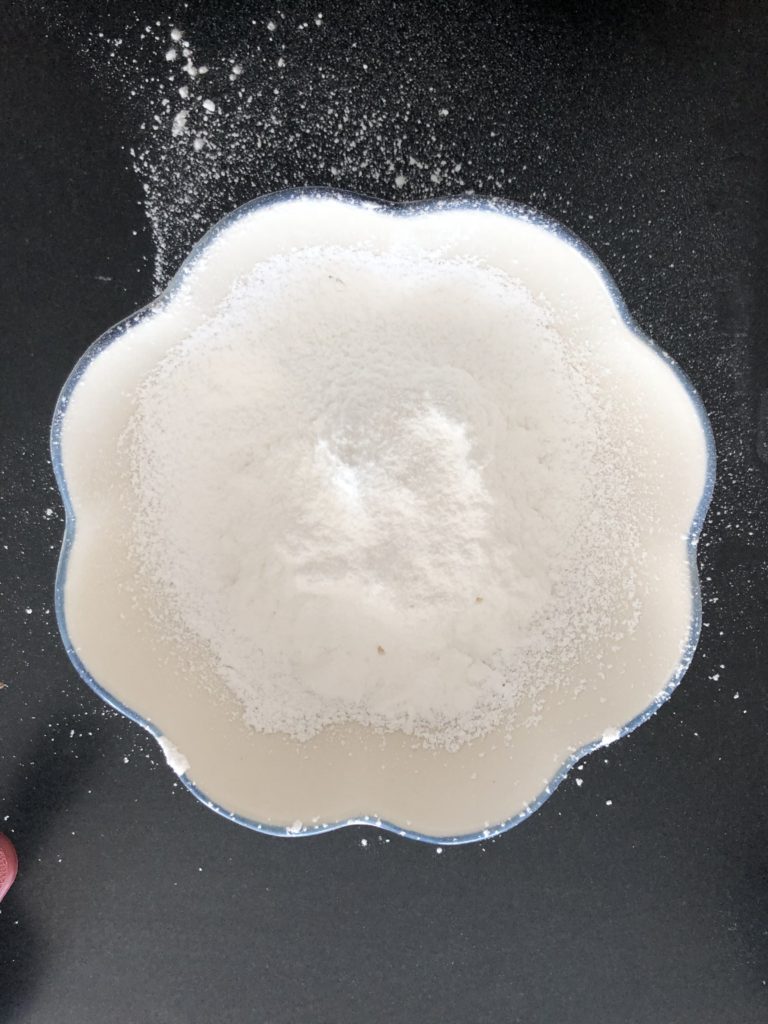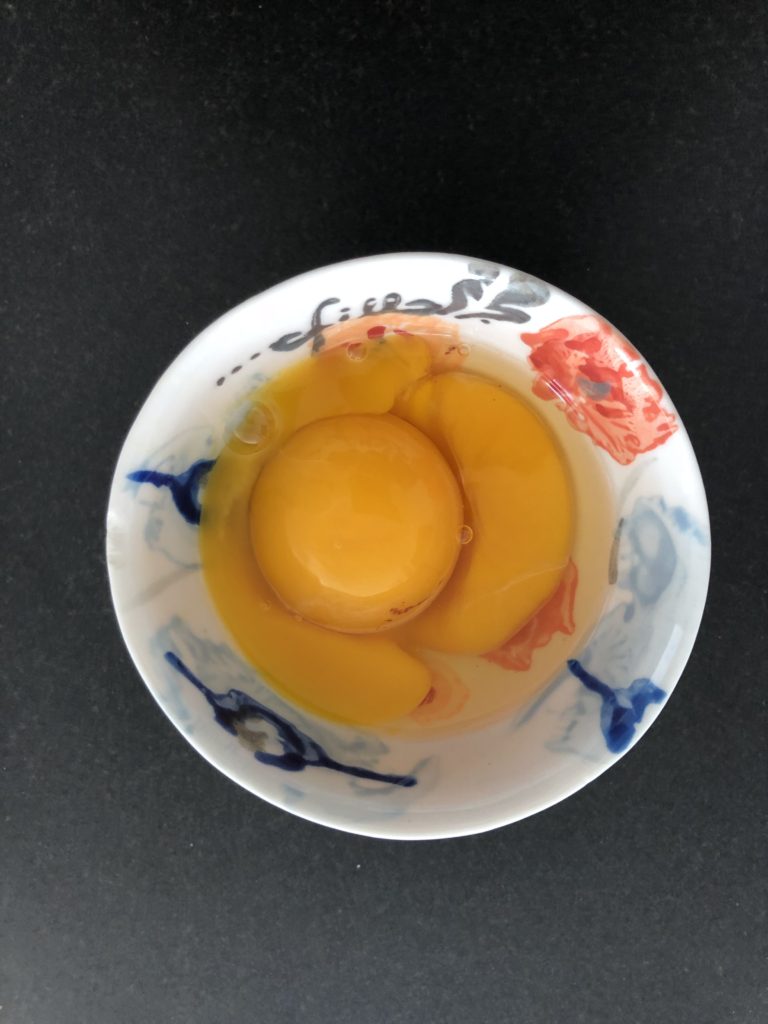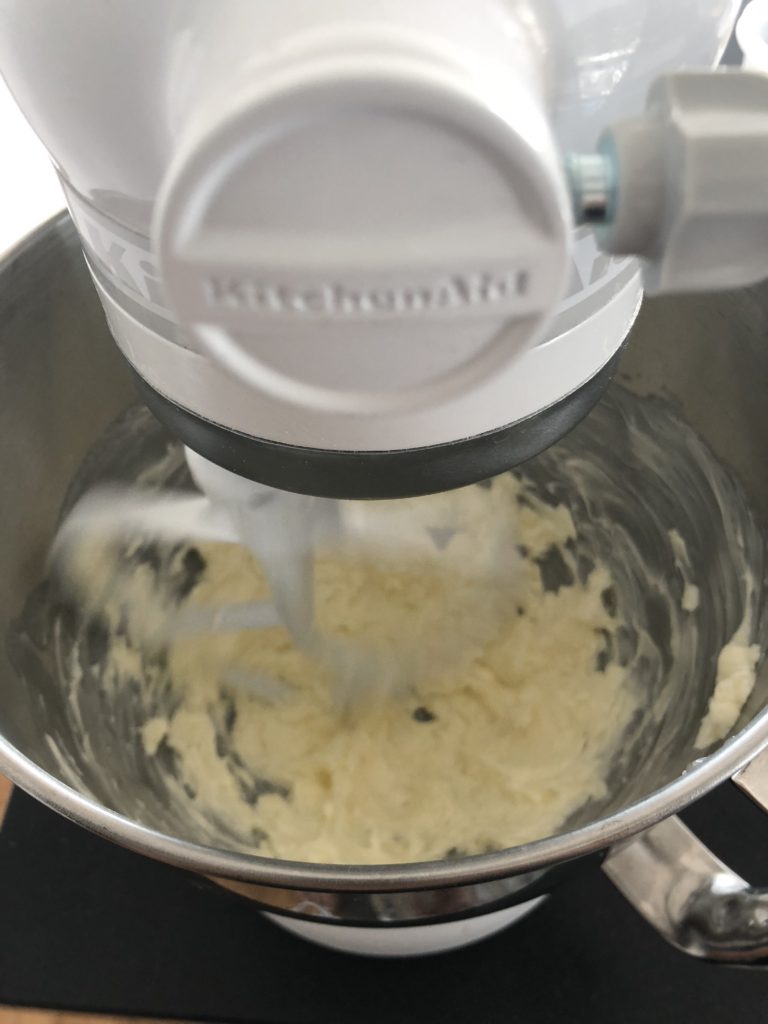 Kitchen Aid Tip: Beat Eggs on Level 2 or 3.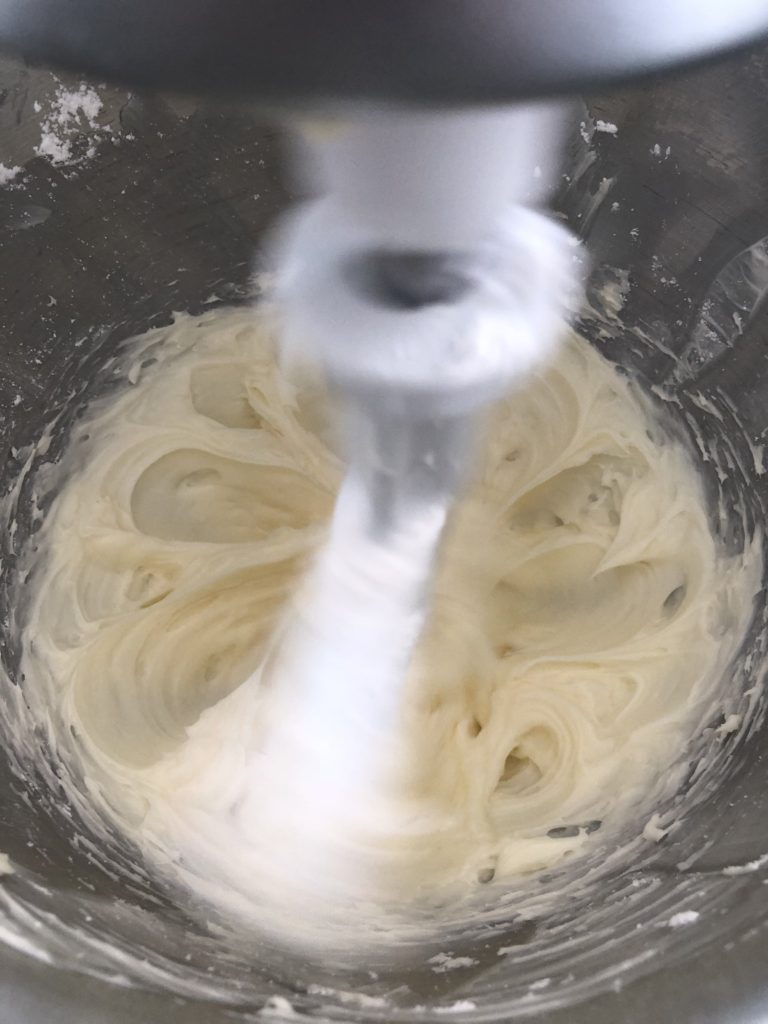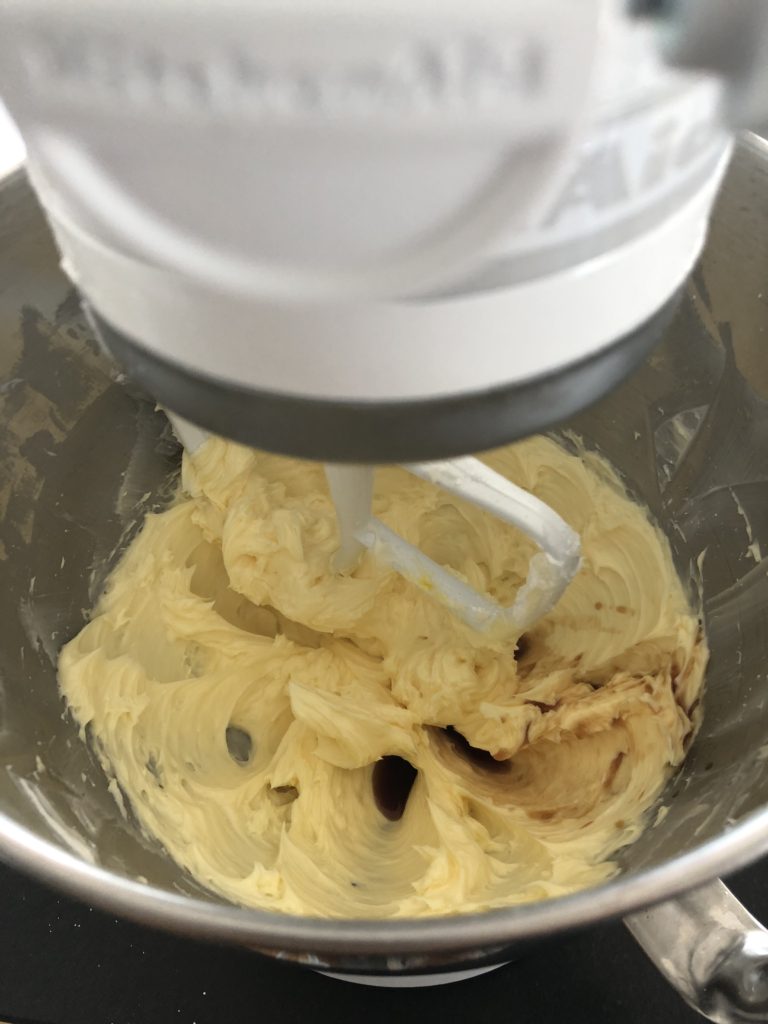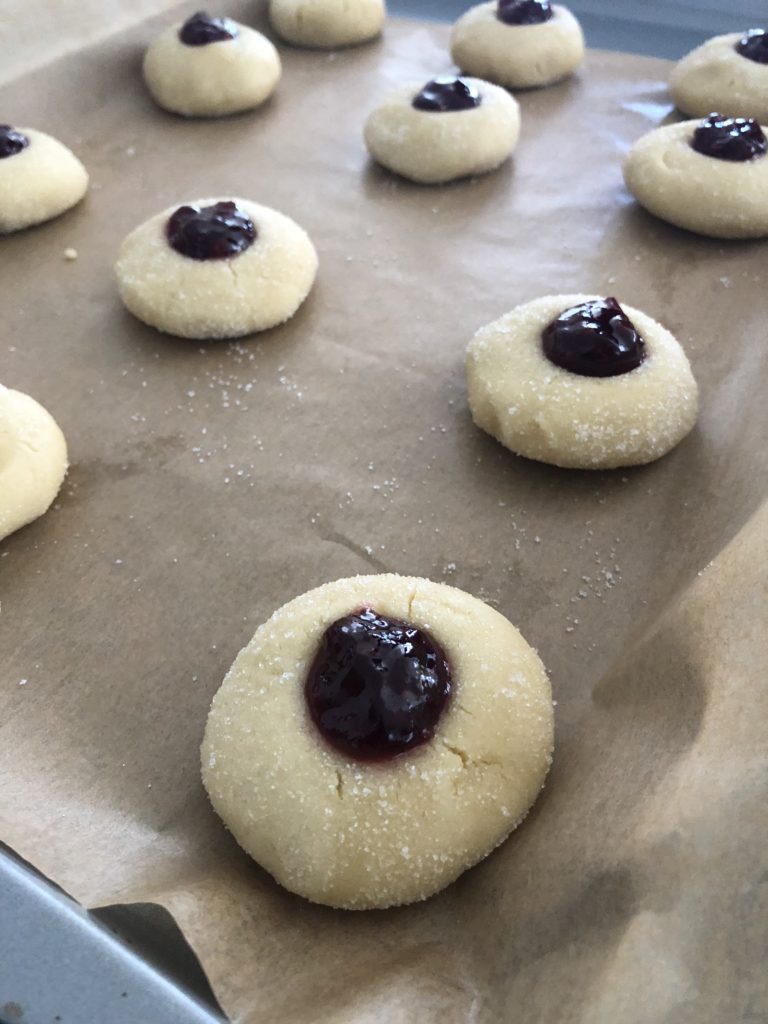 Thumb Print Cookies
Buttery melt-in-your-mouth classic jam thumbprint cookies.
Cookies
1 cup unsalted butter (soften)
2/3 cup confectioners' sugar (sifted)
2 egg yolks from large eggs
2 tsp pure vanilla extract
1/4 tsp pure almond extract
1/4 tsp fine-grain sea salt
2.5 cups unbleached all-purpose flour
Sugar Coating
2/3 granulated cane sugar
Jam Filling
1 cup Jam (strawberry/raspberry)
Preheat oven to 325°F. Arrange oven rack in lower third of oven.

Line Parchment Paper; set aside

Place granulated sugar for Sugar Coating in small Bowl

Using a stand mixer with paddle attachment, beat butter until creamy and smooth. (Speed 2-3)

Beat in confectioner's sugar. Use rubber spatula to scrape bowl when necessary. (Speed 2-3)

Add egg yolks, extracts and salt. (Speed 2-3)

Gradually add flour and mix until just fully incorporated. Scrape bowl with rubber spatula when needed.

Use a 1 tablespoon measurement to scoop cookie dough. Make sure each scoopful is in equal amounts.

Roll dough between palms of hands to achieve small rounded balls and roll in granulated sugar.

Place dough on baking sheets at least 1.5 inches apart.

Use index finger, wooden spoon or other small rounded figure to make imprints into the center of each dough ball.

Spoon a small amount of jam into the center of each dough ball.

Bake until cookies are starting to brown, around 13 minutes. Do not overtake.

Wait 5 minutes and transfer to wire rack to cool completely.

Store in an airtight container at room temperature or in the refrigerator.